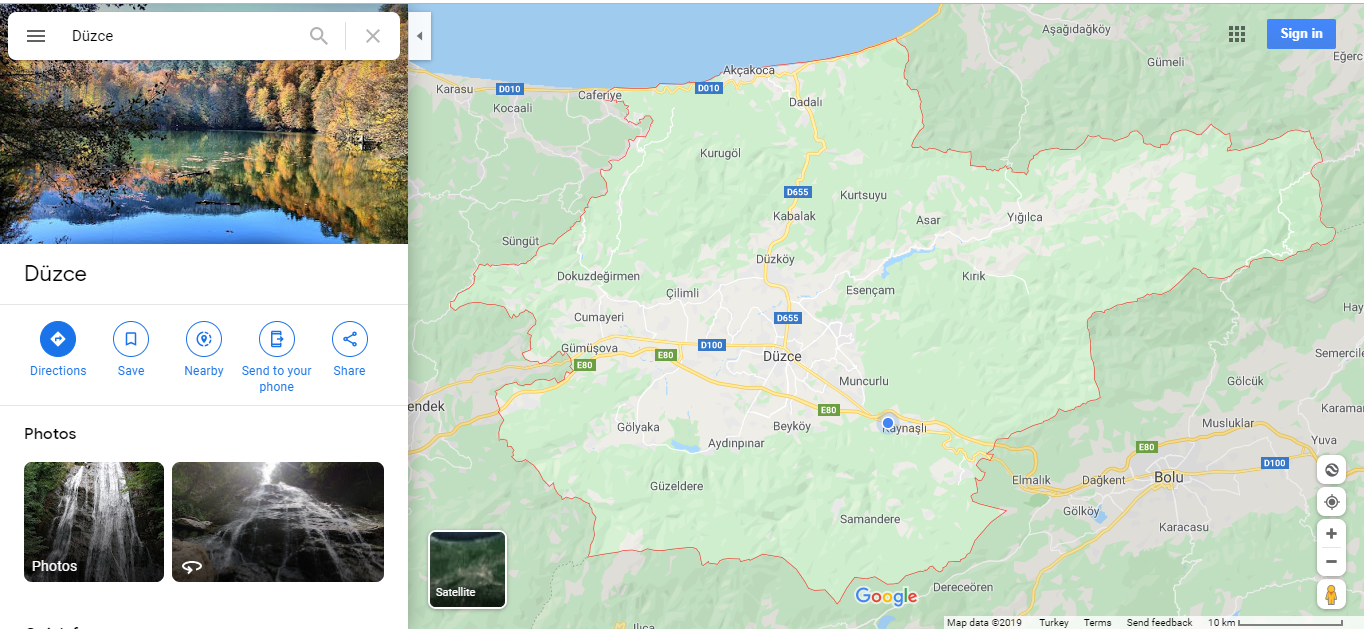 If you're planning a trip to Istanbul, don't leave your airport transportation up to chance. When you book a shuttle ahead of time, you can skip the stress and start your vacation off right.
We provide safe and comfortable transfer from Duzce to any location in Turkey. Istanbul Airports transfers provided by Istanbul Elite Transfer are unlike any typical Istanbul taxi or shuttle services. Using a taxi service, it is highly possible that you will find the taxi unclean, uncomfortable, unsafe and with expensive prices. Our operational philosophy is to provide safe and comfortable transfer without having any hidden costs. We do not charge any additional payment due to flight delay or traffic congestion. It is also diffucult and exhausting to get to any location by metro, by airport shuttles or by any other public transportations. Using our services will make your stay comfortable and will guarantee your piece of mind.
At IstanbulEliteTransfer, we offer a variety of flexible transportation options for Duzce, so you can ride your way. If you need any ride in Istanbul you can count on, we can help.
We are ready to shuttle you to where you want to go. From Hotel to Airport, from Sea Port to Hotel. Book a valuable transportation service today.
About Duzce
Düzce is the capital city of Düzce Province is the eighty-first Province in Turkey. Dursun Ay (AKP) was elected the mayor in the provincial council after Mehmet Keleş resigned from the position[3]. The population in 2009 was 125,240, an increase from 61,878 in 1990.
Düzce is the eighty-first and the newest province of Turkey. It is situated on the Black Sea between the Capital Ankara and Istanbul. It was greatly affected by both the Marmara and Düzce earthquakes of 1999.
Ankara is 240 km to the east and Istanbul is 228 km to the west. Road D-100 passes through Düzce, while the TEM highway passes around it.
Düzce is on the plateau of the West Black Sea coast. It is bordered to the west by Sakarya, to the northeast by Zonguldak, and to the east by Bolu. It opens to the Black Sea with the valley of Büyük Melen on the northwest. Düzce is 23 km across from east to west, and 20 km from north to south.
Nearby are also some tourist centers and popular attractions such as Abant, Kartalkaya, Yedigoller, Golcuk and Akcakoca.
Although the summers are hot and winters are cold, it changes between the West Black Sea and Central Anatolian climates. The main agricultural products in Düzce are tobacco, maize wheat, nut and many kinds of wheat and vegetables.
The geographical location of Düzce is very attractive for nature lovers and adventure seekers. It has vast forestry area, plateaus, waterfalls, long seashore, beaches, natural caves, rafting on Big Melen river, sailing, water sports and fishing in the Lake of Hasanlar Dam, Efteni Lake with 150 kinds of birds, and the Karduz Plateau which is covered with snow all year round.
Historical Konuralp is 8 km north of Düzce; first settlements there go back to 3rd century BC. Until 74 BC it was one of the most important cities belonging to the Bythinia State, which included Bilecik, Bolu, Sakarya, Kocaeli. It was conquered by Pontus and then by the Roman Empire. During the Roman period the city was influenced by Latin culture, and it changed its name to Prusias ad Hypium. Later on Christianity affected the city and after the separation of the Roman Empire in 395, it was controlled by the Eastern Roman Empire (the later Byzantine Empire).
Konuralp Bey, one of Osman Gazi's commanders, was ordered to conquer Düzce and its surroundings to the Ottoman lands. In the 14th century he captured Duzbazaar (Düzce) and Roman Prusias after a battle against the Byzantines. The first Ottoman administrators in Düzce were Konuralp Bey, Sungur Bey, Semsi Bey and Gunduz Alp. During the late 16th century villagers choose this location as a marketplace; it was called Düzce Bazaar in the centre of the plain.
During the Ottoman Empire, Düzce provided Navy timber, and it became an important centre of transportation between Istanbul and the eastern cities such as Sivas and Erzurum. At the 18th and 19th centuries the tradesmen took the control of Düzce and commerce flourished.
At the period of Sultan Abdulaziz and Abdulmecit, immigrants from Caucasus, East Black Sea, East of Anatolia and the Balkans increased the population of Düzce. The government provided them free land. It had 137 villages and 66,618 homes with the population of 36088 at the times of Abdulmecit II.
In the late 19th and early 20th century, Düzce was part of the Kastamonu Vilayet of the Ottoman Empire.
After the Republic the city had a great development in industry and trade. Because it is near to the big cities, ports and natural resources, easy transportation, natural beauties and social structure makes it too attractive for investment. Düzce is one of the most industrially developed cities in Turkey. Especially it is famous for timber and sports and hunting guns to the world. The main economic sectors are forestry production, automotive parts, textile, hunting and sports guns, cement, pharmaceutical products, nuts and tobacco. There are about 100 factories working in sectors such as timber plants, milk product plants, animal food plants, flour plants, food and packing plants, etc. Not to disregard agriculture as well.
It was hit by the 1944 Düzce earthquake, 1957 Abant earthquake, 1967 Adapazari earthquake, and in 1999 it was destroyed by the 17 August Izmit earthquake. It was demolished badly by another earthquake on 12 November 1999 at 18:57. The magnitude of the earthquake was 7.2 (Richter magnitude scale), lasted for 30 seconds, killing 845 people and injuring over 5,000. To quickly rebuild the earthquake damaged areas the Council of Ministers made Duzce the 81st province of Turkey in 1999.